Graphic Designer in India: Graphic designers are essential for your company. Graphic designers do productive works to attract people's attention. A designer helps to get an image in people's eyes to grab towards your work. In today's time, everyone is familiar with the importance of a graphic designer. Designing is not just about drawing a few figures with text, but designing is bigger than that, designing representing your company in a better way. In today's world, there is a competition to survive, and the designer helps you give a different and positive image. A graphic designer in India helps you get one positive representation of your website.
Since new technologies come to the web world, designers need to be innovative and creative with manipulation of the picture and using fonts. A graphic designing company in Gurgaon is well-known for these new trends, and they hire those designers who know that too. When a company is looking for a graphic designer, then a company wants everything perfect. A graphic designer must know how to handle a client's demand and has a view to creating something unique out of it. A designer must know every latest trend and technology.
Many small businessmen are lost when they want to choose the best designer. Sometimes, they think that why hire a designer for logo designing, when they can do that itself. They even try to draw logos, brochures, business cards, etc. This type of creativity can work on small projects but not on the bigger projects. Graphic designing services in Gurgaon looks for the best quality in a designer. They know the cruciality of a graphic designer in a company. For bigger projects, a company needs a professional graphic design service in Gurgaon.
Tips in choosing the best graphic designer in India:
1) Do some research: First, you should go through portfolios and go through the latest trends, so that you can choose the best for your company. By going through the portfolios, you will get to know about their previous works and achievements. After that, you can compare their works and choose the best one out of them.
2) Look for flexibility: Flexibility is one of the main qualities of a designer. That means a designer can handle different types of design as well. Your business will need a logo, brochures, business cards, etc. A designer can handle these designs too.
3) Insist on doing multiple concepts: Any business gets any type of designs and ideas, so you should ask them to be open for multiple concepts.
Graphic design in Gurgaon is famous for their work, and people trust their work credibility.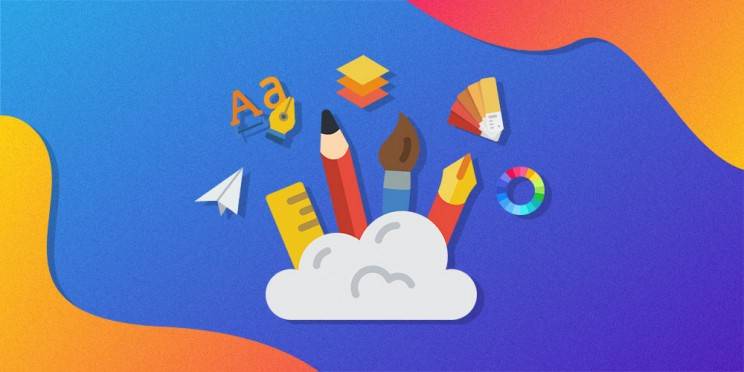 Why do you need a graphic designer?
There are multiple reasons to hire the best graphic designer. The graphic designer has multiple jobs to do in a company.
1) Creating a logo: Logo is important for every company. A logo is unique for everyone. As you know, many companies provide logo designing services, and some are successful and some are not. Every logo is unique and different, and no company has the same logo. So, Netleaf software provides you the best appealing and attractive logo for their clients.
2) Social media posts: Every website connects through their social sites. Social sites and connections are important because you will get more audience through social sites. Graphic designing services in Gurgaon creates attractive social media posts to bring the audience to your social sites page and your website.
3) Brochure and flyer designing: A brochure is a kind of paper that holds some information about a company. A company needs a brochure and flyer for marketing purposes. Graphic designer designs brochures and flyers.
4) Business cards: Business cards are like visiting cards. That is important for you to have it, because if you met somebody outside and they ask for a visiting card.
These are the essential works a graphic designer in India does. They are here to help you with creating any design for your company's profile.